2020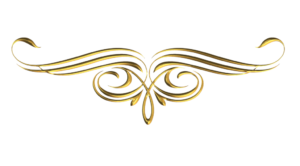 1. The event will take place on April 29, 10:00 AM in Guatemala City, 11:00 AM Bogotá, 12:00 AM Eastern Time (USA), 18:00 Madrid
2.  Venue: Zoom meeting ID 979-4042-5482 
Event link: 

https://us02web.zoom.us/meeting/register/tJMkc-msrD4uEtZWzXb2ImHqQ2ncGfglAH3N
3.  Title of event: Conversatorio ¨Los Confines de la Danza: aterrizar la fantasía¨
4.  Organizer: Multílogos
5.  Participants: Dance practitioners, researchers, and lovers who are interested in sharing thoughts and experiences on how the confinement and the pandemic experience are shifting our relationship with dance. 
En español: Invitamos a bailarines, investigadores y entusiastas de la danza y el movimiento para conversar sobre el impacto del confinamiento y la pandemia en la práctica de la danza y nuestras reflexiones al respecto. 
6.  Description-Program: The conversation will be guided through specific questions to invite all participants to share their ideas and experiences. 
 Español: El conversatorio estará guiado por preguntas estructuradas. A cada pregunta le corresponderá un tiempo asignado para que las y los participantes puedan intervenir y compartir sus ideas y experiencias. Estas son algunas de las preguntas que orientarán la discusión: ¿Por qué la danza es importante ahora? ¿Cómo es nuestra relación con la danza en el presente contexto? ¿Cómo fluye nuestra danza entre lo material y lo virtual?¿Qué estrategias estamos tomando? ¿Cómo construimos un cuerpo colectivo a la distancia?
7.  Contact details: email: multilogosdanza@gmail.com